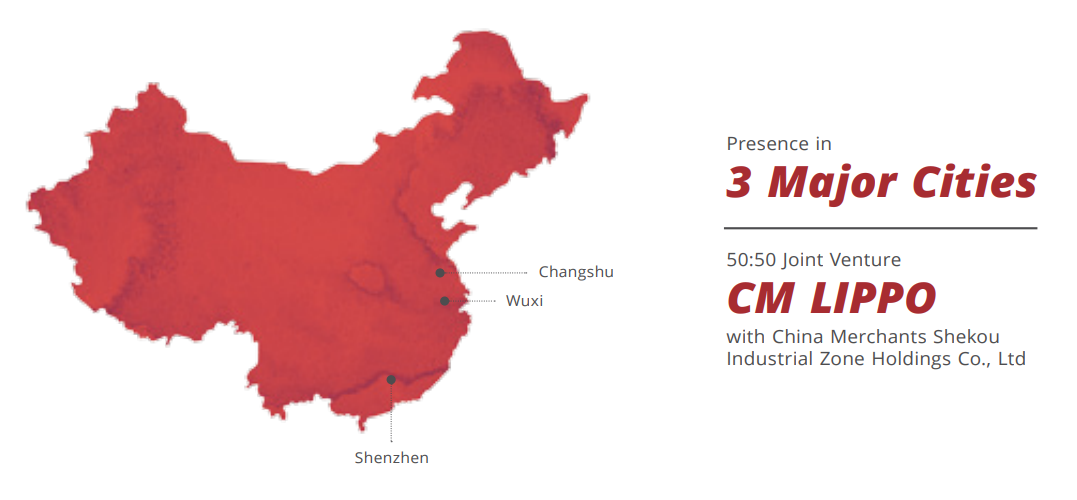 50% equity interest in China Merchants Lippo Hospital Management (Shenzhen) Limited ("CM Lippo")
CM Lippo is a 50:50 joint venture company with a subsidiary of China Merchants Shekou Industrial Zone Holdings Co., Ltd., a member company of the China Merchants Group. CM Lippo is currently developing a hospital – Shenzhen China Merchants - Lippo Prince Bay Hospital ("Prince Bay Hospital") in Shenzhen and has entered into a lease agreement to operate Changshu China Merchants – Lippo Obstetrics & Gynaecology Hospital ("Changshu Hospital") in Changshu, Jiangsu.
OUELH also holds 70% stake in the operating company that operates Wuxi Lippo Xi Nan Hospital ("Xi Nan Hospital") in Wuxi, Jiangsu.
The Company believes that its healthcare management expertise, coupled with the deepening partnership with China Merchants Group, will put OUELH in good stead to capture the growing healthcare opportunities in China.